Kyle Winkler
︎
WHAT FOLKS ARE SAYING ABOUT -->-->-->-->
"Wild, fast-moving, and disorientingly hilarious…The Nothing That Is is down to earth and completely unhinged. It also gave me a jolt of sickening, infinite horror I hadn't felt since the Vermicious Knids jumped out of Charlie and the Great Glass Elevator."

— Ben Loory, author of Tales of Falling and Flying

Selected Fiction
Selected Essays
Selected Interviews
---
Academic Work
Critical Quarterly. "Syntax as Punishment: Joy Williams's Reckonings." (forthcoming Summer 2021)
The Nothing That Is
(Available April 19, 2021)
"Infused with cosmic, culinary dread and seasoned with dark humor, The Nothing That Is reads like Anthony Bourdain riffing on Lovecraft. Winkler's engaging style and hypnotic prose will consume you whole, and if that doesn't whet your appetite, there's an exploding graveyard. Eat this one up, my friends, before it eats you!"

— Kealan Patrick Burke, Bram Stoker Award-winning author of Kin & Sour Candy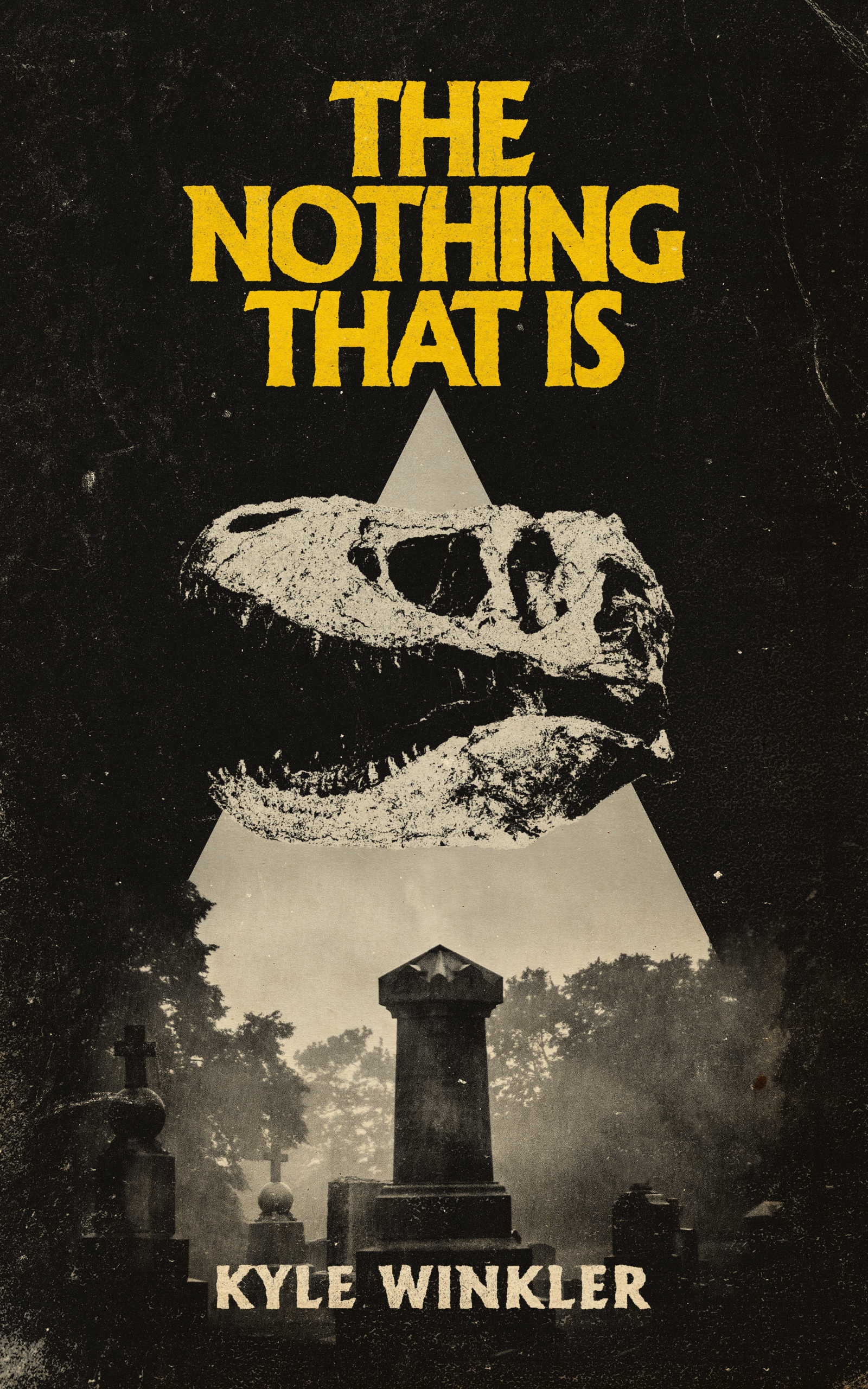 It's 1986. Cade McCall is an assistant manager for a catering business. Driving to work one morning, part of the local graveyard explodes. Later the same day, Cade gets an odd message from a client who needs catering for an Extreme Food Club. He calls himself Mr. Dinosaur. And he's paying $11,000. Despite Cade's reservations, he takes the gig. Although, who's feeding whom is another question entirely...
Involving female biker gangs, cults, possessed furniture, and a full dose of cosmic horror,
THE NOTHING THAT IS
serves up the weird.