Kyle Winkler
COMING NOVEMBER 15TH!

A NEW MOTHER secretly bites her baby until the compulsion ruins her.
AN ABANDONED ANGEL eats the trash of a small Ohio town.
A SOCIAL OUTCAST spies on her neighbor's morphing body for a secret agency bent on skullduggery.
A SCIENTIST suffers horrible mutations to care for a radioactive orphan.
A HOPEFUL COLLEGE GRADUATE labors in an underground bunker scrubbing a giant.
In these twelve weird stories, human bodies are morphed, warped, and withered. Through love, desolation, or entropy. Through motherhood, childhood, or disease. The settings for these stories of painful transformation are often the huddled corners of the uncanny Midwest, but the changes are always happening on the body in pain.
OH PAIN
is a collection of humor and despair from the author of the cosmic horror novella
THE NOTHING THAT IS."Winkler serves up Midwest weirdness and body horror unlike any I've encountered before. His characters, crafted with wit and compassion, lead fully dimensional lives on the page. There's no denying that OH PAIN is an absolute pleasure."

— Eric Raglin, author of Nightmare Yearnings and host of The Cursed Morsels Podcast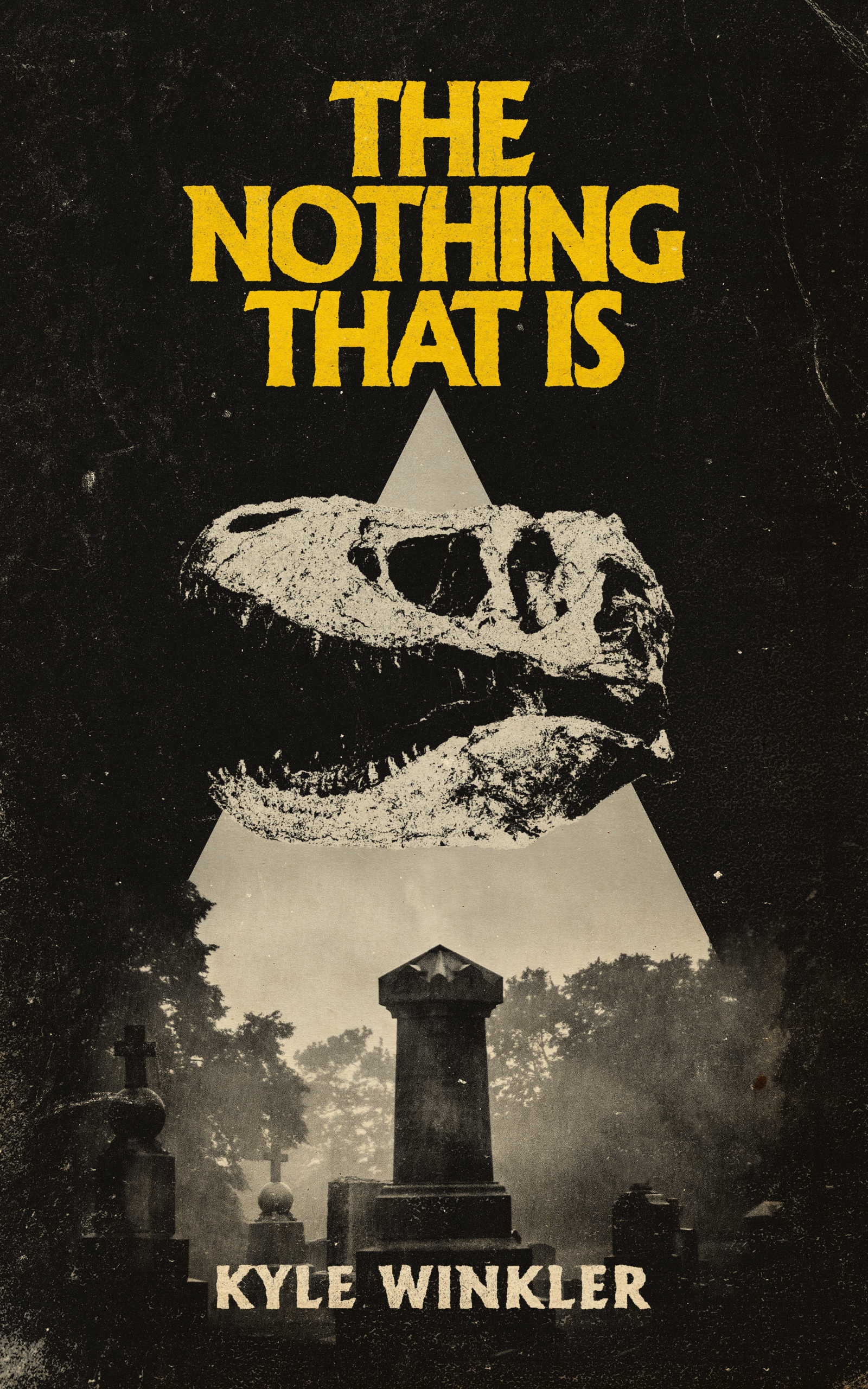 It's 1986. Cade McCall is an assistant manager for a catering business. Driving to work one morning, part of the local graveyard explodes. Later the same day, Cade gets an odd message from a client who needs catering for an Extreme Food Club. He calls himself Mr. Dinosaur. And he's paying $11,000. Despite Cade's reservations, he takes the gig. Although, who's feeding whom is another question entirely...
Involving female biker gangs, cults, possessed furniture, and a full dose of cosmic horror,
THE NOTHING THAT IS
serves up the weird.
"Infused with cosmic, culinary dread and seasoned with dark humor, The Nothing That Is reads like Anthony Bourdain riffing on Lovecraft. Winkler's engaging style and hypnotic prose will consume you whole, and if that doesn't whet your appetite, there's an exploding graveyard. Eat this one up, my friends, before it eats you!"

— Kealan Patrick Burke, Bram Stoker Award-winning author of Kin & Sour Candy
"Wild, fast-moving, and disorientingly hilarious…The Nothing That Is is down to earth and completely unhinged. It also gave me a jolt of sickening, infinite horror I hadn't felt since the Vermicious Knids jumped out of Charlie and the Great Glass Elevator."

— Ben Loory, author of Tales of Falling and Flying

---
Academic Work
Critical Quarterly. "Syntax as Punishment: Joy Williams's Reckonings." (forthcoming Summer 2021)
Selected Fiction
Selected Essays
Selected Interviews